URQC-200
Ultrasonic Robotic Quality Control
of Fold Glue Joints in Human-Robot Collaborative Scenario
Solution Commercially Available
The URQC-200 is a flexible solution that makes seamless operator and cobot interaction a reality. The operator places the car part under to the robot, positions the robot sensor close to the starting point and initiates the automated ultrasonic inspection. This fenceless robot cell automates the highly sensitive ultrasonic quality measurements of fold glue joints on car body parts, such as doors, hood and trunk.
This product revolutionizes today's complex manual ultrasonic quality control, which is time consuming and error prone. The FRS URQC-200 Robotics cell is perfectly suited for off-line ultrasonic quality control , as it reduces material scrap (> 80% compared to destructive testing) increases quality control reliablity and speed.
Automated, Robust, Fast & Flexible
The URQC-200 solution can flexibly handle various parts and the operator can flexibly switch between part types.
Automating highly sensitive ultrasonic inspection is made possible by introducing an innovative robot control feedback loop. Based on both the contact force and the ultrasonic signal, the patented feedback loop of FRS Robotics enables to continuously adjust sensor position and orientation in order to ensure valid measurements. The adaptive control guides the robot along the part edge while robustly acquiring valid ultrasonic measurement data.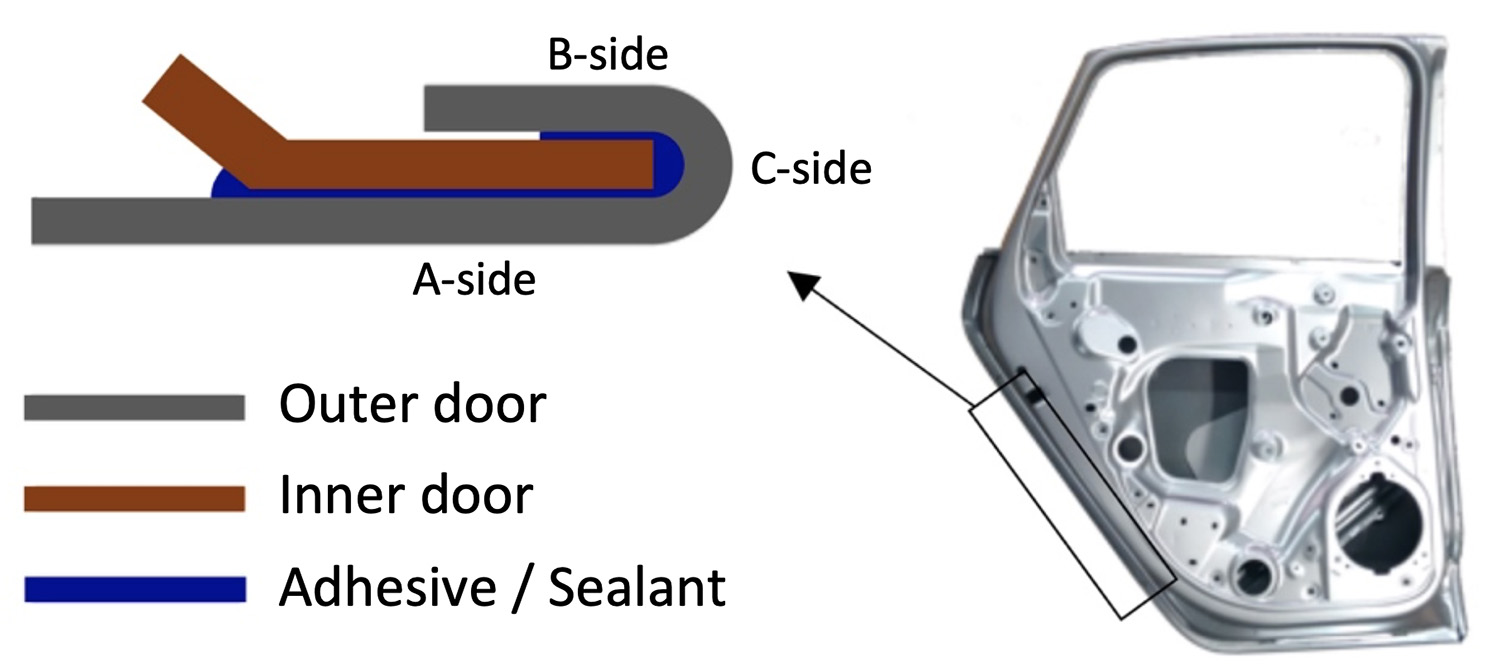 Fold glue joint of an automotive closure panel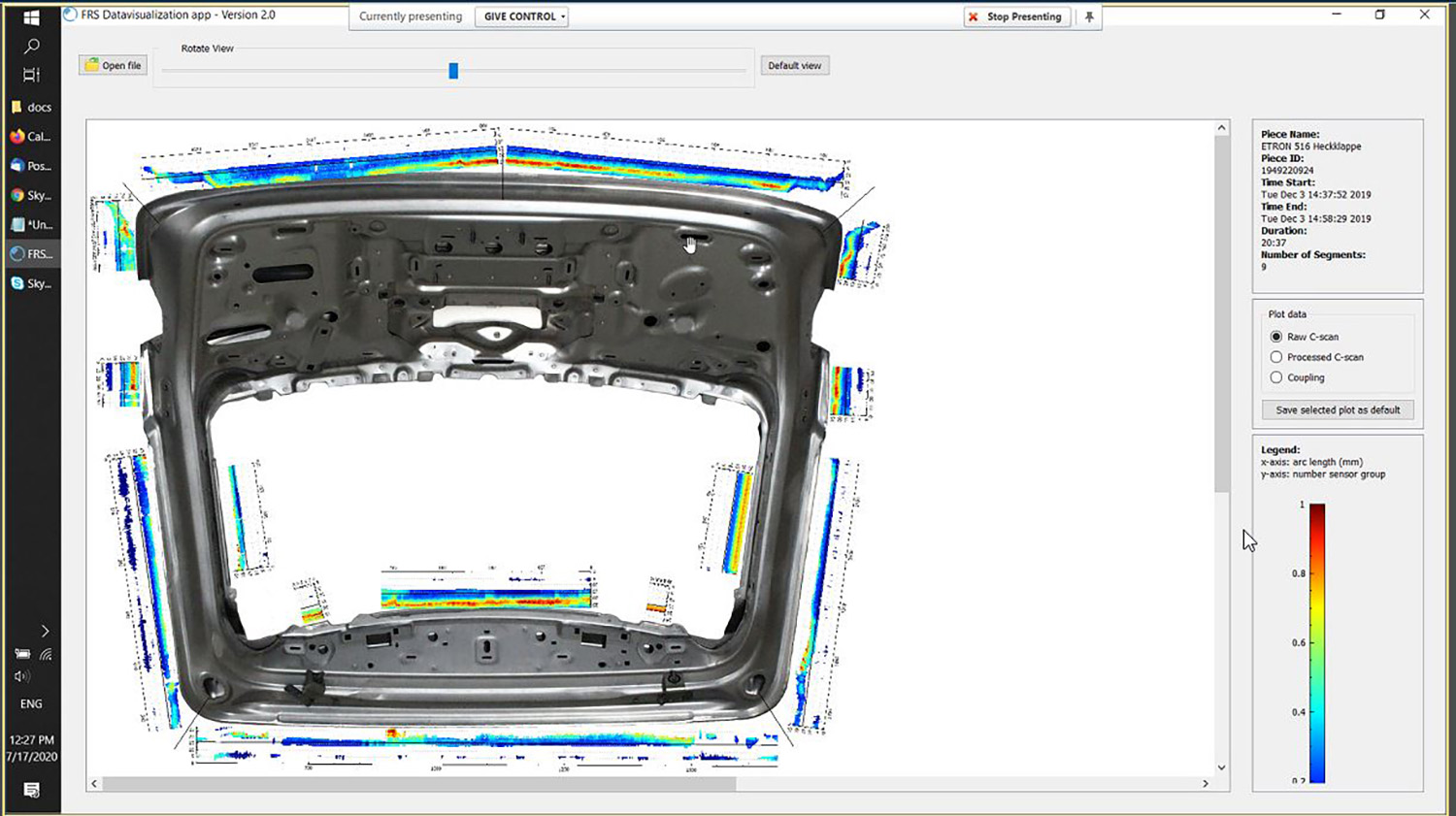 Collaborative Quality Control
In the fenceless cell, our operators intuitively collaborate with the robot, which eliminates any physical strain. The operator-robot collaborative operation mode of the FRS Robotics cell combines the best of what the operators and the robot are able to offer.
The robot performs the ultrasonic measurements in an automated and repeatable way, while the operators remain in charge and indicate on a computer screen which type of part has to be inspected. The operators place the car parts next to the robot, position the robot sensor near the starting point and initiate inspection. They also monitor QC progress based on messages sent by the robot, and take additional action where needed.
Download Product Card
When you are interested, feel free to download the URQC-200 Product Card here.
The two-page Product Card contains a general product and application description along with more detailed information related to product configuration, features and graphical user interface.