URQC-200
Ultrasonic Robotic Quality Control
of Fold Glue Joints in human-robot collaborative scenario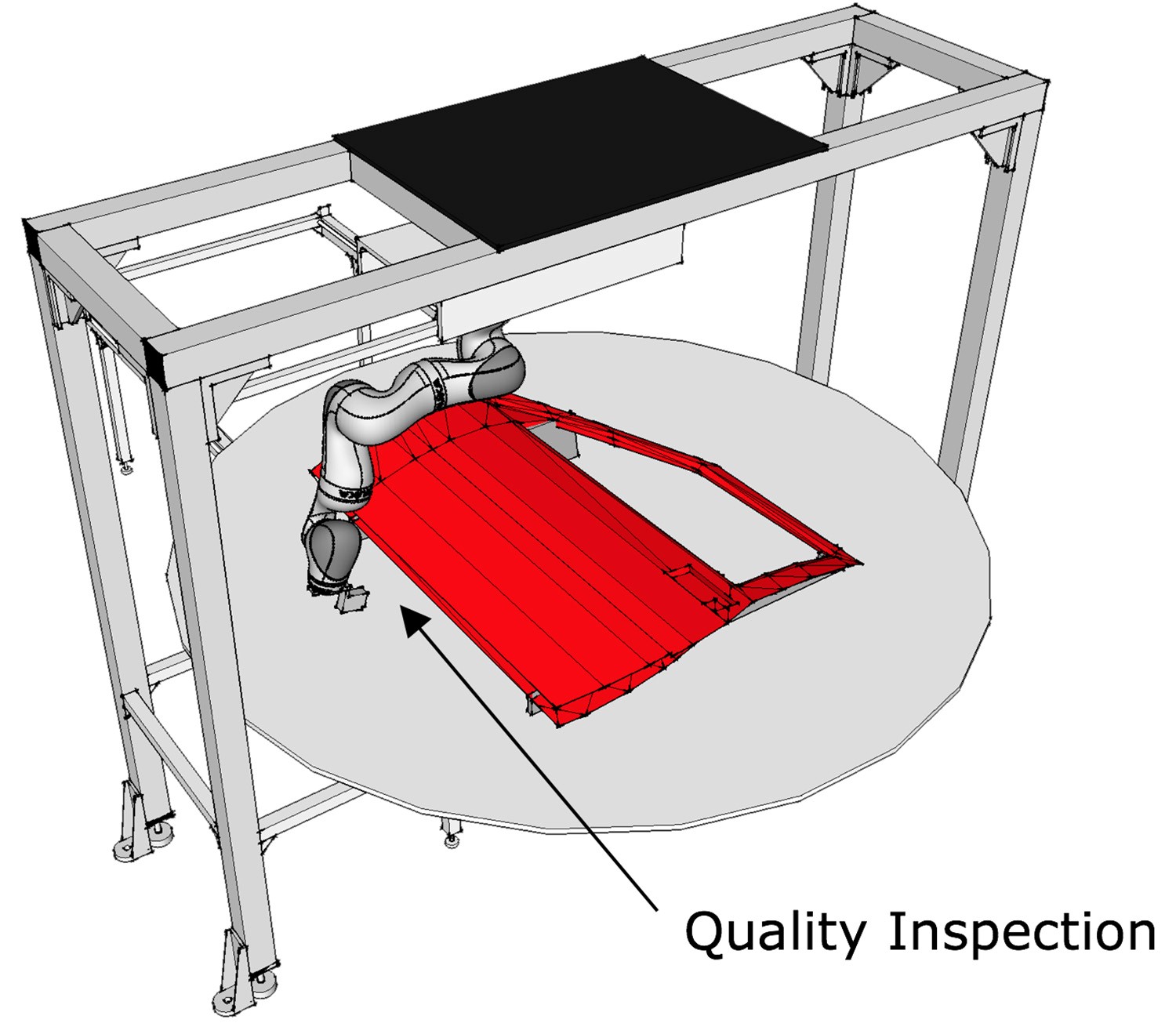 Solution under Development
The URQC-200 is a flexible solution that makes seamless operator and cobot interaction a reality. The solution automates the highly sensitive ultrasonic quality measurements of fold glue joints of automotive closure panels.
This product revolutionizes today's complex manual ultrasonic quality control, which is time consuming and error prone. It is perfectly suited for (pre-)production measurement purposes.
Automated, Robust, Fast & Flexible
The system can flexibly handle various parts and the operator can flexibly switch between part types.
In the past it has been difficult to robotically position an ultrasonic probe to measure a fold glue joint, because of small variances in the best position to get the optimal ultrasound signal.
FRS uses adaptive control based on both force sensor feedback and the ultrasound sensor feedback to guide the robot to the optimum position to make a measurement.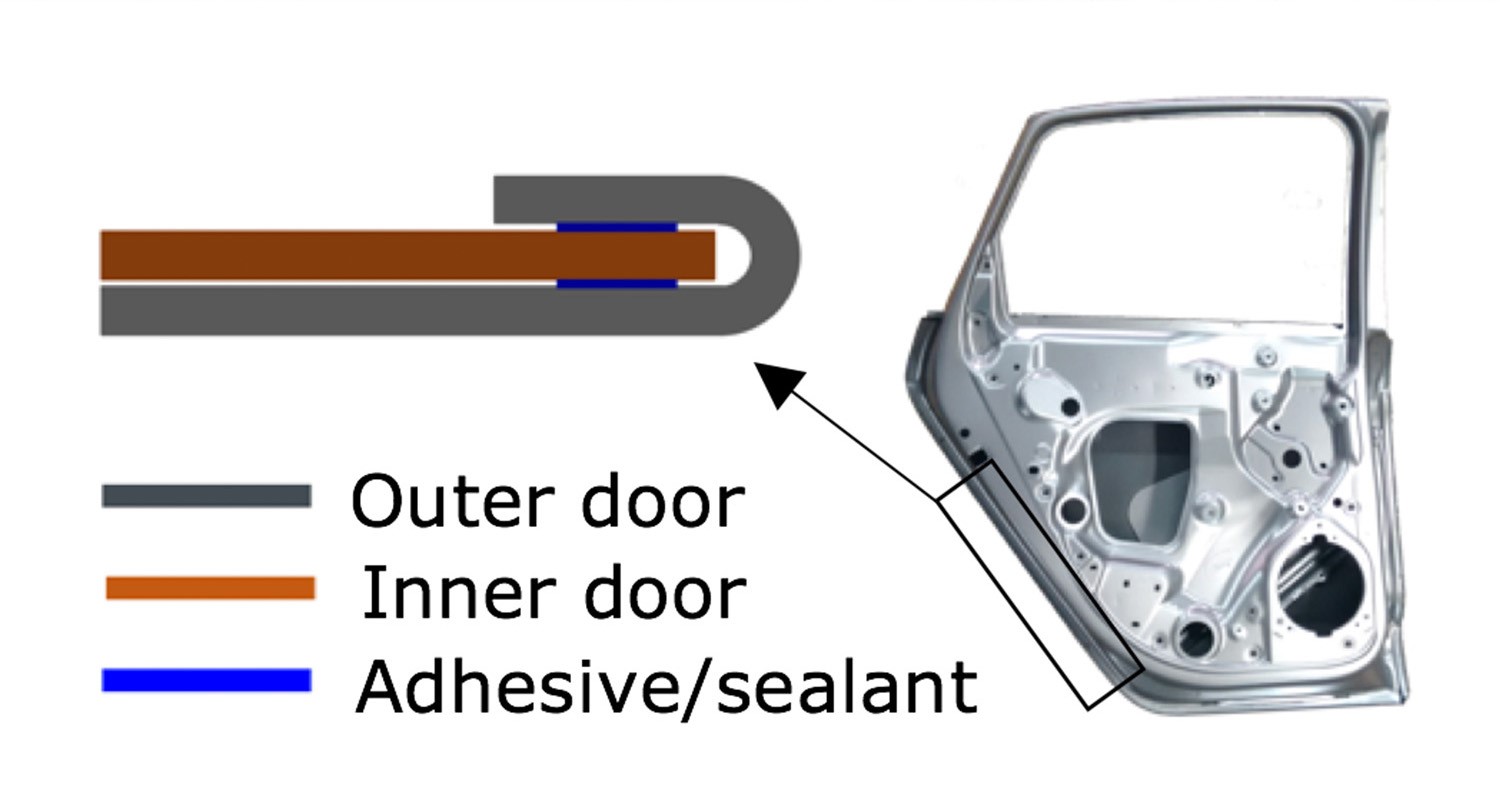 Fold glue joint of an automotive closure panel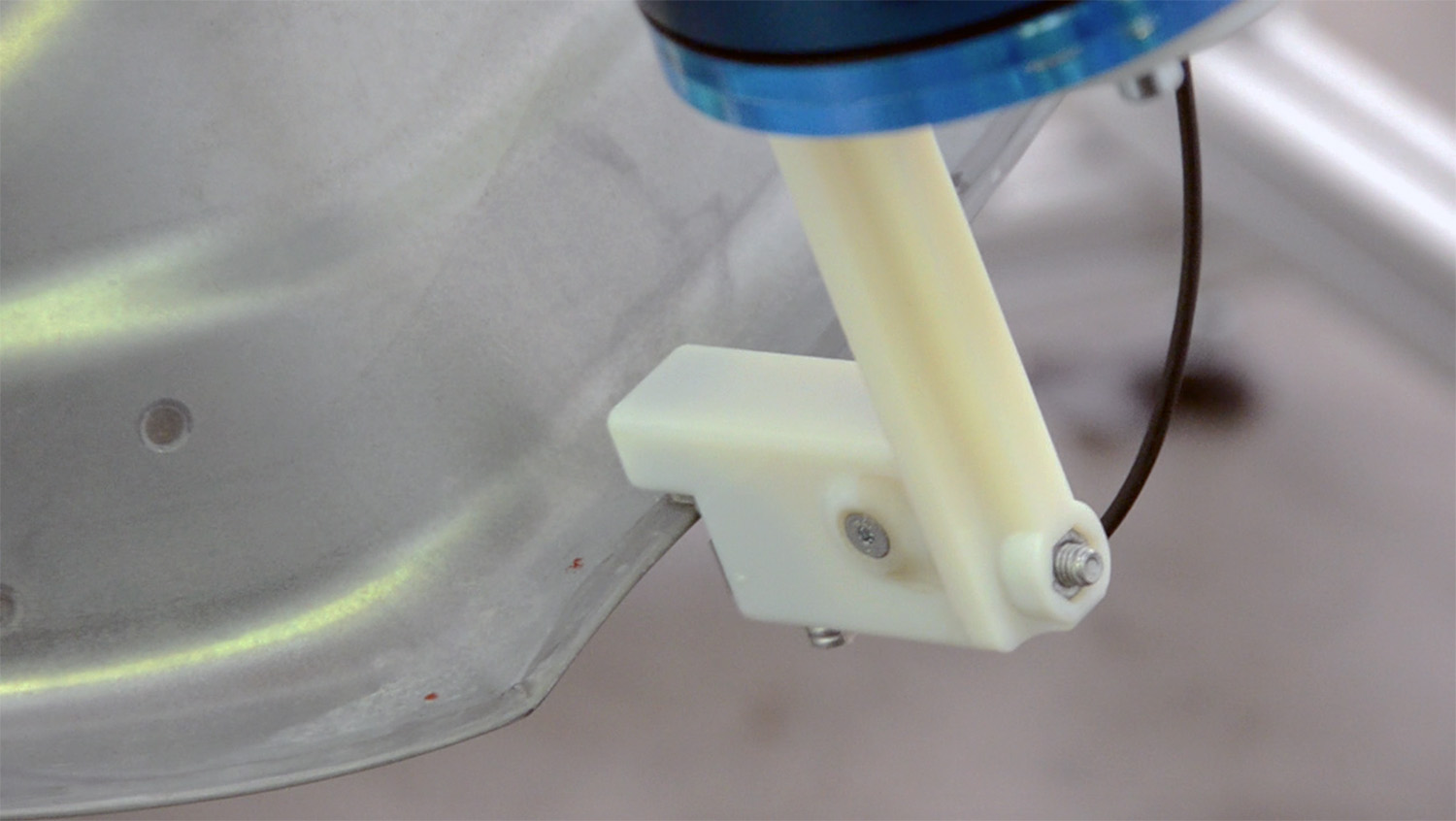 Collaborative quality control
The operator and the cobot work alongside each other in a new collaborative setting that combine the best of both.
The operator overviews the quality control work, positions specimens next to the cobot, and keeps the software on track. The cobot performs the ultrasonic measurements in a repeatable and automatic way. In the past when measurements were executed manually, it was difficult to keep up low error margins and prevent wrist strain.